Main Takeaways
Connect beyond the keyboard.
Why the No Longer Virtual Conference is the one to attend.
Originally posted 19Dec2019 – LinkedIn Pulse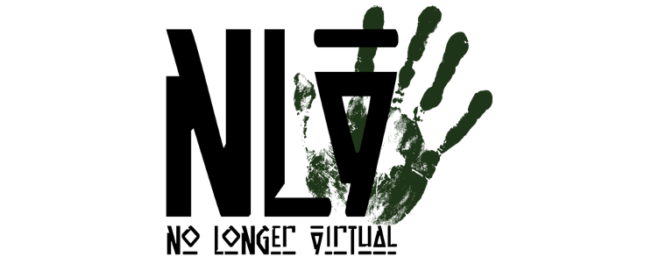 NLV – A Conference Of Connection
By Kevin R. Strauss, M.E.
In our professional world, we're bombarded with meetings, workshops, conferences and trade shows that are all vying for our attention. We only have a limited amount of time, money and energy so when one stands out, I think it's worth sharing.
NLV stands for No Longer Virtual and is Sarah Elkins' brainchild for "connecting beyond the keyboard" and so much more. It's a two-day conference filled with valuable, interactive content (rather than keynote presentations), and deep connection among a smaller and more intimate group of attendees. Learn more at about NLV2020.
When I attended NLV2019 I was blown away by the people and rich engagement.
At NLV2019, Sarah invited me to conduct a Speed Session on Innovation's Connection to Emotional Well-Being which was very well received and even a favorite among many attendees.
When Sarah invited me to co-present with the renowned Renee Smith on the topic of Nurturing Your Emotional Health [in and out of the workplace], I was instantly, all-in!
Renee and I are both passionate about connection, emotional health and helping improve the workplace for everyone. In preparing for our session, we thought it would be fun to conduct our own Q&A as a preview to share with you.
Here's a little more about our NLV2020 session…
1. What's your session about?
Renee: Our session is about experiencing how to build emotional health in our professional relationships and why it is important to do that for business as well as personal success.
Kevin: Our session is about the role emotional health and connection plays in our life and well-being and how, when nurtured, which we'll practice, is a driving factor in our ability to thrive.
2. Why are you excited about your session?
Renee: I'm excited to work with Kevin! It's a delight to bring our complementary perspectives and practices together into one complete learning experience for participants.
Kevin: I'm excited to dive deep into Emotional Health, one of the most neglected aspects of wellness, and expand on the Speed-Session I facilitated at #NLV2019.
3. What do you hope participants will experience?
Renee: I hope participants strengthen their essential human skills to support emotional healing as they move through the world.
Kevin: I hope participants will experience an "Ah-Ha" or "light bulb" moment of understanding regarding human behavior and an emotional connection with each other.
4. What do you hope participants will take-away?
Renee: Relief, healing and love through the connections they experience, and the knowledge and experience to go into the world and create more!
Kevin: I hope participants will leave with a feeling of comfort, understanding and acceptance of themselves and the people in their life. Also, a new found appreciation and motivation for connecting authentically with those they cherish.
5. What did you learn about your co-presenter during the preparation process?
Renee: Kevin has thought deeply about these concepts for years and has insights into what creates and what destroys emotional health. He's made significant commitments, both personally and professionally, to advance our understanding of emotional health. Kevin cares deeply about seeing people and the world heal. I've learned a great deal partnering with him!
Kevin: Wow, it's been a joy to befriend Renee and learn about her extensive knowledge and experience in making workplaces better where people are treated like people, not just cogs in a machine. Her expertise in facilitating workshops around the world is admirable and she's a true role model for how your work can make a meaningful difference. Also, it's just a pleasure to be in Renee's company because she's so warm, genuine, caring, and smart! Renee makes you feel heard and valued. Thank you Renee!
6. Why you're attending NLV2020?
Renee: Sarah and I were introduced to each other in February 2019 by our mutual friend, Kevin Monroe, who thought we should meet. We did virtually and discovered we share a passion for bringing more humanity to the world of work. Sarah's work deeply resonates with me and links to my work to www.MakeWorkMoreHuman.com. So when she invited me to facilitate a session at NLV, I was honored and thrilled, immediately said yes, glad to be part of anything Sarah is leading!
Kevin: After such a wonderful experience at NLV2019, I knew I wanted to attend in 2020. The speed-session I led on Emotional Health and Innovation was well received and when Sarah Elkins offered me the opportunity to co-present a full session I was like, "Heck yeah!" I've attended many conferences in my career and NLV is easily one of the best and worth repeating.
7. Describe your past NLV experience.
Renee: I've never been before! This will be my first NLV experience.
Kevin: I had no idea what to expect at NLV2019 but after meeting Sarah and hearing her vision I was intrigued. To my surprise, I was blown away by the quality and caliber of people. Each session provided a new idea or perspective that left me wanting more… in a good way. The best part was the genuine connections I made with so many different people. I was on an oxytocin (i.e. the "love" hormone) buzz for days after!
8. Which other NLV session are you looking forward to attending? Why?
Renee: I'm really looking forward to "ACHIEVING WIN-WIN RELATIONSHIPS HOSTED BY MEGAN MILLER & CHRIS SPURVEY because we will be building our skills for observation in human relationships … while at the Art Institute — see my answer to question 10! 🙂
Kevin: I'm really looking forward to A "NON-SALES" SALES WORKSHOP by Hannah Bratterud & Arlene Mendoza. In full disclosure, sales is not my forté so I'll be listening very intently. You simply won't have a business without sales.
9. What one item of clothing will you be sure to pack for Chicago in March?
Renee: I always travel with a swimming suit and try to get in the pool to swim for exercise and restoration – no matter what time of year!
Kevin: My down puffy because Chicago is still cold in March! Plus, I plan to get outside when we're not conferencing.
10. What else do you want to do in Chicago other than NLV20202?
Renee: The Blues and Art! I can't come to Chicago without listening to and dancing to some live Blues music as well as wandering happily around The Art Institute. I'll be looking for NLV friends to join me!
Kevin: I've never had a chance to tour Chicago so I'll begin with the basics and visit Millennium Park and see the Cloud Gate sculpture. I'd also love to visit the Willis Tower and walk out on the glass Skydeck Ledge. Tour guides are welcome!
And that's what it's all about!
Hope to see you in Chicago in March 2020!