Kevin R. Strauss, M.E.
Emotional Health & Innovation Consultant, Speaker, Author, and CEO of Uchi, LLC – A Social Connection App
You should know that I've been thinking about human behavior, why people do what they do and why do I do what I do, since I was a teenager. I am a deeply curious person and when a topic intrigues me, I dig in. That is why I've spent the past 22-years and more than 20,000 hours exploring human behavior and its primary driver, Emotional Health.
I am not a "one-trick-pony" and I don't believe you are either. I believe you can BE and DO whatever your heart's desire. And we can each be and do many different things at the same time. Can a mother only be a mother or can she also be the CEO of a large organization? While we all have our challenges in life, anything is possible. Ultimately, I believe all of us humans want the same thing – To care for ourselves and those we love and live peacefully.
What tears my heart apart more than anything is to know someone, anyone, is experiencing pain of any kind. We have an entire healthcare system dedicated to physical pain but virtually nothing that deals with emotional pain especially its origins. In my 22-year exploration of behavior, I've come to understand that our state of Emotional Health drives behavior more than anything and it is different than our Mental Health or Emotional Intelligence.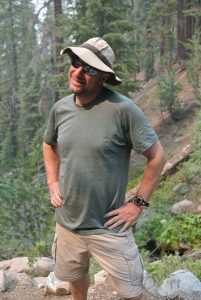 This is why I discuss so many different topics; because behaviors are merely symptoms of a deeper issue, emotional pain. Subjects I discuss often include:
Destructive Behaviors: Drug Addiction, Alcohol Abuse, Suicide, Racism, Gun Violence, Police Brutality, Eating Disorders including Obesity, Bullying, Depression, Anxiety, Burnout, Loneliness, Isolation, Power, Money, Status, etc.
Constructive Behaviors: Love, Connection, Belonging, Grades, Graduation Rates, Culture, Motivation, Engagement, Innovation, Productivity, Retention, Success, etc.
I'm passionate about making my life, your life, and those in your charge (e.g., your family, students, colleagues, employees, etc.), easier and happier. This may seem like a common pursuit but just think about how 1) most kids hate school and 2) most adults hate their job and nothing is done to change it. Why? That's a lot of people who could be a lot happier. There is a world where the exact opposite IS possible and it begins with our Emotional Health – the most neglected and compromised aspect of our well-being.
I want to support you! In doing so, I'll help make your life easier and happier. Happy people do good things and emotional states are contagious! When you and yours Emotional Health is nurtured daily, anything is possible! You know the feeling when you're falling in love or get the school or job offer? It feels like you can do anything and you want to do it all! Everything is an opportunity when your Emotional Health is fully supported. That's why I'm here; so constructive behaviors are the norm. So we no longer rely on compensating for our emotional pain with our destructive behaviors.
I began my career as a biomedical engineer solving really tough problems. I often see things from a different perspective and have a knack (which I've practiced for decades) to identify the true ROOT problem. I've learned that when the TRUE root problem is known, the solutions are often quite simple. Sure, the solutions will require effort but they are possible. This is how I and my teams have co-invented and earned more than 75 patents with dozens becoming globally marketed products that have saved tens of thousands of lives and generated billions in revenue. Do you want to conceive billion-dollar ideas? I can help you. My expertise as an innovator led to my first book, Innovate The 1%, and is why I am also an Innovation Consultant. I teach students and employees how to innovate.
Speaking of difficult problems to solve, I am also a 22-year, injury-free, Ironman Triathlete & Coach. (Yes, 2001 was a big year for me.) We all have dreams and goals we'd like to accomplish but more often than not, something gets in the way. Participating in any endurance or physical event is difficult, to say the least. But given my dedication to making life easier and happier, I've learned A LOT about fitness, nutrition, injury-prevention, recovery, and performance. And once again, athletic success is about more than just your physical prowess or mental focus. Have you ever wondered why the Olympic Basketball Dream Teams, with the "best" players, rarely win? Or, how the 1980 US Olympic Hockey Team, consisting of a bunch of college students, DID win against the dominant Soviet Union team?
I want life your to be easier and happier. I want to help the people you're responsible for to thrive! I want to do this, at scale! I want to see an end to pain and suffering (a.k.a. World Peace) and I believe our Emotional Health is the key. Humanity has been following a Mental Health Paradigm for more than 150-years and look at where we are today.
It's time for something to change and I want to be a part of it. Working together it CAN happen.

Peace. Love. Connect.
Kevin