Happy people do good things.
Hurt people [will] hurt people, including themselves.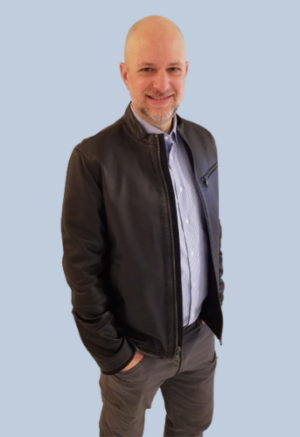 Hi, I'm Kevin, an Emotional Health Consultant.
My focus is what drives behavior & improving it.
I help schools and businesses create environments that enable students and employees to learn effectively, work productively, and experience individual and collective success and happiness.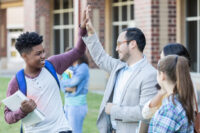 SCHOOLS
The 100-year-old education system is failing both students and educators.
What will you do?
If an Emotional Health element is not integrated into nearly every lesson plan, then students and staff will continue to struggle. There is no "quick fix" to success or happiness. But when it's intentional and consistent, dramatic improvements can happen quickly.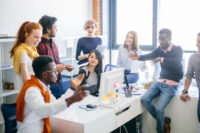 BUSINESSSES
Luring employees with salary and benefits hasn't worked since pre-Covid.
Do you know what works?
Like the four tires on a car, if just one is flat, the car won't run. If your workplace wellness and HR programs do not address every employee's Emotional Health, failure is imminent. But when well-being is truly balanced, a person and organization thrive!
A shifting paradigm
Providing the missing link in Health & Wellness.
When a person's Emotional Health is nurtured, they feel love, connection, and belonging (LCB).
LCB is a basic human need and without it we experience real pain.
Our human brain cannot distinguish between physical and emotional pain. All we know is, "I'm in pain! Do something about it now!"
In the absence of LCB, we turn to behaviors in an attempt to ease our emotional pain.
Until our Emotional Health need is met, little else matters.
Nurturing Emotional Health regularly opens the doors to endless possibilities, success, and happiness!
Synchronous & Asynchronous Tools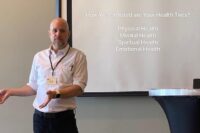 Workshops / SPeaking
keynote presentationS, Lunch-n-Learns, and half-day workshops.
Emotional Health is different than Mental Health and Emotional Intelligence. It may be the most neglected element of Wellness. Hire me for an in-person or virtual event. Together, we can dig in deeper to what's driving student and staff behaviors and address it.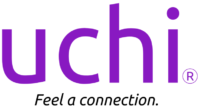 Uchi – A social app
Rome wasn't built in a day and neither is health and well-being.
A presentation can open doors but behaviors rarely change. Health is not a one-n-done activity. Introducing Uchi – an app that facilitates connection and improves Emotional Health and behaviors. Teachers & leaders can customize Uchi in minutes for students & employees.
Testimonials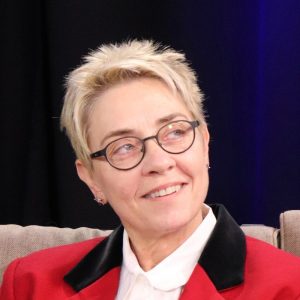 "I never considered that innovation was linked to emotional health, but of course it is! Kevin's insight and understanding instantly resonated with me, and I was riveted by his examples and the workshop he facilitated. The connection is so simple yet so often missed, but Kevin made it clear."
Andrea Michaele Barry, CPC
President, Eleventh Hour, Inc.
Raleigh, NC

"I first met Kevin prior to joining a bunch of other entrepreneurs at an event back in 2019. He'd set up some time to chat since he saw I was going to be one of the contributors, and we started getting to know each other. I wasn't sure what his specialty was, but I could tell he was passionate about it and I've always tried to surround myself with people like that. Fast forward to the conference, and his contribution was to have a roundtable discussion (one of 3 or 4 others) and originally we were supposed to rotate to another table every 20-minutes. But we all had just gotten engrossed in what he was talking about as it relates to emotional health that we all were like, "…is it ok if we just stay here? Is that bad?" Well of course it wasn't, so we got twice as much knowledge. Kevin really knows a lot about how the human mind works, and about where we fall down when it comes to maintaining our own emotional health. There's plenty that we've forgotten about over the generations, and the "norm" as it were really isn't normal. We're able to get above the things that keep us mired in poor emotional health, and fortunately Kevin knows how to help others do that."
Michael "Fritz" Fritzius
CTO, Arch DevOps
High Ridge, MO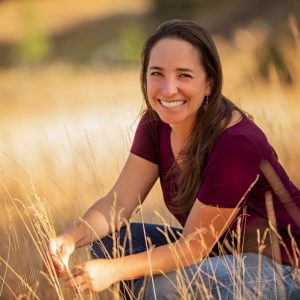 "At each No Longer Virtual Summit, our agenda includes "speed sessions", 30-minute table-top discussions facilitated by select participants of the event. We offer 6 topics and participants switch tables twice, giving people opportunities to explore 3 topics. When I invited Kevin Strauss to host a table at the 2019 event, the intention was to experience his energy and content to explore the potential for him to host a full session for a future event.
The guests at his table never left. They continued discussing Emotional Health for the duration of the speed sessions. Every participant was engaged and inspired. It was obvious that a full session at NLV2020 would be a great addition to our curriculum. As expected, Kevin captivated our participants in 2020. His interactive, engaging, workshop-style presentation continues to be a topic of conversation among participants more than a year later.
As an event planner and host, I couldn't have selected a more appropriate, mind-blowing topic and presenter for my guests. I have every intention of hiring him for another event in the near future."
Sarah Elkins
Chief Storymaker, Elkins Consulting Inc.
Helena, MT
Visit My Blog
When it comes to human behavior, anything is possible. There is no limit to how we humans will try to compensate for our poor Emotional Health. This is why my blog covers such a wide array of subjects. Topics include:
Destructive Behaviors: Addiction, Racism, Gun Violence, Police Brutality, Suicide, Eating Disorders, Bullying, Depression, Anxiety, etc.
Constructive Behaviors: Grades, Graduation Rates, Culture, Engagement, Productivity, Innovation (Kevin's Book), Retention, etc.
Contact Kevin

I want to hear from you. Let's have a conversation… but you start, ok?
Or, click the "Let's Talk" button and schedule time on my calendar!
Powered by weForms